Fresh Thinking -
Hospitality & Catering Consultancy
Our aim is to make your business more profitable and successful
by providing you with the best advice and assistance in generating
revenue growth and the reduction and control of all operating costs.

We offer a wide range of hospitality and catering consultancy services to meet your requirements from resolving individual issues to managing complex detailed projects.

With extensive experience of Hotels, Restaurants and Bars, there are very few situations that we have not dealt with.

Take advantage of our free initial consultation where you can
discuss your requirements in a relaxed manner with no obligation
to proceed.
Our Services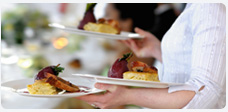 • Business Audits and Planning
• Sales Development and Marketing
• Purchasing
• Food Consultancy
• Wine Consultancy
• Human Resources and Training
• Interim and Project Management
• Local Tourism Management
• Business Leads

Our Clients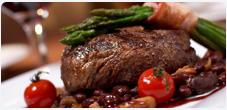 For over twenty years,
I have worked with him
professionally I have always found him to be hard working, dedicated and always
excellent and friendly in his relationships with...